A Personal Business
Many home inspection companies are one-person businesses, and inspectors work hard to build their own reputation. But there comes a time when a good inspector just can't schedule any more inspections. When it came time for us to grow our team, we set out to find the best people we could. Our work allows the individual personalities and abilities of each inspector to shine.
Quality Control Is Part of All We Do
Jamie Hawks is our general manager who oversees field operations and reviews the inspectors' reports for extra quality control. Philippe and Jamie train and mentor all the inspectors. The whole team have thousands of inspections under their belts collectively. We have inspected homes ranging from the most run-down foreclosures and "hoarder" houses to multi-million-dollar estates. You name the defect and our guys have seen it – and a lot more too!
Inspector Excellence
We work very hard to make sure all of our inspectors abide by the highest standards so they can provide you with the information you deserve.
Our training processes and customized software reinforce the same high standards among all of our inspectors.
Each one is a certified member of the International Association of Certified Home Inspectors (InterNACHI), which is the most prodigious home inspector organization in the world.
Ongoing training and education is also part of our routine, and inspectors benefit from in-person training from local experts at our education center.
We also have a unique advantage of having multiple inspectors who constantly share what they find and regularly challenge each other on things they see in the field. This shared experience ensures that you benefit from their combined efforts.
During an inspection, we equip our inspectors with state-of-the-art thermal infrared imaging cameras, voltage detectors, carbon monoxide detectors, combustible gas detectors, microwave testers, and all the other standard tools of the trade.
Your Satisfaction Guaranteed
And with our 4/90 Home Inspection Guarantee, clients feel confident having any of our inspectors perform their property inspection. All of our staff are employees, not 1099 contractors.
If you have questions about home inspections, pricing, scheduling, or general assistance with your account, please call our office.
why choose us?
Comprehensive inspection services that educate our clients.
TheQwikFix repair quotes based on your report.
4/90 Home Inspection Guarantee.
Numerous, InterNACHI®-trained and -certified inspectors.
Optional services such as pool, sewer scope, and IAQ inspections.
Interactive, detailed multi-media reports = negotiating power.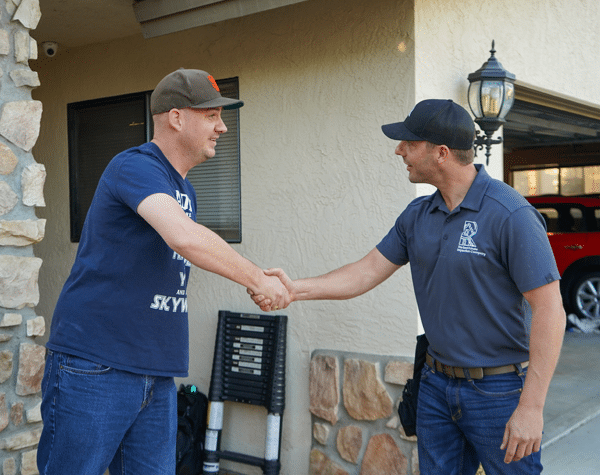 Schedule an Inspection Today
You can't go wrong with an inspection from The Real Estate Inspection Company. Our professionals provide the best inspections and reports in the business. We are 90,000 strong and counting. For more information call (800) 232-5180 or schedule now. We service San Diego County, Orange County, and Riverside County.